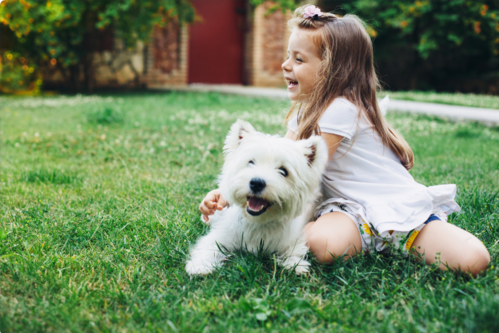 In the middle of a Michigan winter, you probably don't think much about your grass.
But, months of freezing cold and snow can take a toll on your previously green lawn!
Did you know creating a lawn care schedule in the winter can help your grass maintain its beauty and health year-round?
There are two big categories to think about when planning your lawn care schedule:
Pests and weeds – Don't wait until spring to set up services to help take care of pests and weeds, you may need a more heavy-duty treatment, but tackling crabgrass, broadleaf weeds, bugs, and other pests early can help your lawn grow green and lush. The best time to apply a preemergent herbicide is in the spring. That way, the chemicals are able to take effect before perennial weeds begin to produce seeds.
Seeding and fertilization - When temperatures reach at least 50 degrees, choose a seed blend based on the amount of sunlight your lawn receives and get busy seeding! For a more robust plan, hire the pros for a multi-step fertilizing plan that will ensure your lawn is green and lush when the weather warms up. During winter, lawns tend to leech nutrients, leaving them deficient. For thicker, greener grass, your lawn needs the right nutrition, and that can be hard to manage on your own. Hiring a professional company to fertilize is the best option because not only do they know the right type of fertilizer to best feed your lawn, they'll manage the proper timing and application.
Ever So Green Can Help You Achieve Thicker, Greener Grass
We strongly recommend planning your lawn care schedule now. Don't wait until spring rolls around. Get ahead during the lawn care industry's off-season!
Other lawn care companies in Livingston County may just recommend a product and leave you to do the application on your own, or do a "one and done" job that doesn't give you lasting results. We're different! We create a program customized especially for your lawn that will give you a green lawn that lasts.
Noticeable results guaranteed! If you are not satisfied with the results of any treatment, simply call us; we'll make it right. We are committed to quality service and customer satisfaction. Contact us today to get a quote and get started!