Caring for Your Lawn as Fall Approaches with Broadleaf Weed Control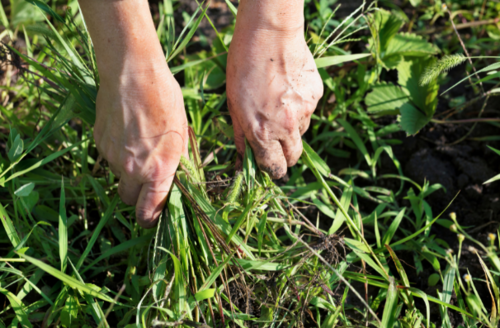 Unsure about how to properly maintain your yard as the season changes?
Did you know that fall is the most important season for fertilization?
The summer heat can be brutal on your lawn, but cooler temperatures in the fall allow your yards to recuperate. It's important to fertilize in the fall for a few reasons:
Root growth during the fall means a healthier lawn in the spring
Your grass will grow and build stamina before the chilling winter
Morning dew on brisk mornings delivers moisture to help your lawn to absorb fertilizer
Weeds are still present throughout the fall! Here's how you can correctly identify broadleaf weeds:
As the name implies, look for broad leaves!
The leaves have one main vein from which smaller veins branch off
Unlike a dandelion, not all broadleaf weeds flower
Broadleaf weed control is integral in maintaining a healthy yard. Keeping weeds out allows grass to grow healthy roots that will carry them into the summer. There are so many weed management options on the market, it can be easy to get overwhelmed!
Trust the Professionals in Howell, Michigan for Broadleaf Weed Control!
Weed control is an important part of managing your lawn care needs. Why should you have to worry about all the many lawn care steps when you can hire a company like Ever So Green?
When you work with Ever So Green, you don't need to worry about identifying weed species, or what brand fertilizer is best for your yard; leave that to us!
Request a quote today to see how Ever So Green can keep your yard healthy throughout the colder seasons.