How to Choose the Best Lawn Care Company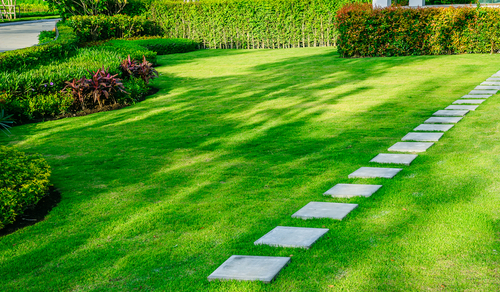 Have you ever asked yourself, "how do I find the best lawn care company near me?"
If you've tried asking friends and neighbors for referrals or searching online and haven't had any luck, we know how frustrating it can be.
With spring on the way, you want to find a lawn care company to treat your lawn for weeds, pests, and grubs to make sure your lawn looks its best.
How do you choose a reputable company that will do great work? We've got advice:
Know what services you're looking for and consider your budget: Most companies are going to offer basic weed control, and some type of fertilizer. Make sure you know what specific services you're looking for and how much money you want to spend. Most companies offer savings if you prepay for a year of service in advance, so consider that in your budget.
Is the company you're interested in licensed and insured: Most states have licensing and insurance requirements that perform treatments. Make sure the company has an active license, or you could be on the hook for replacing your lawn if something goes wrong.
Does your lawn care company offer other services beyond lawn treatment? The lawn and landscape company you're considering may offer other services in addition to basic treatment. For example, you may need core aeration done or other soil treatments. To get the best bang for your buck, consider a company near you that offers other important treatments.
Know when you need the pros vs. DIY. A big myth is that lawn care companies and their services are vastly overpriced. The truth is, you could spend big money to do lawn treatments on your own, but without the knowledge and expertise of a licensed lawn care technician. If you've had no luck treating your own lawn, it may be a better use of your money to invest in a service.
Good results come from great partnerships! Hire a company you can trust to be a partner in your lawncare process. You should be able to see yourself having a professional and friendly relationship with the company and especially the technicians who come to your home. Read online reviews and ask for references if possible.
The best thing you can do before hiring a professional lawn treatment company is to do your own research before hiring. The best lawn fertilizing companies should provide free weed touch up, guarantees, and other perks to keep your yard top notch. Your yards health and success should be in the company's best interest.
Talk to Ever So Green and Hire a Great Company Near You!
Hiring a professional lawn care company in Howell to help you take care of these lawn tasks is your best bet to get the perfectly manicured lawn you dream about. In 2-3 weeks, you can have grass that is the envy of your neighbors and that will entice your family and friends to hang out with you in your backyard for a barbeque when the weather warms up.
We specialize in lawn care services that will provide you with a beautiful, green and healthy lawn.
Service Schedule weather permitting is as follows:
*Fertilization with Crabgrass Control, March - April
*Fertilization with Broadleaf Control, April - June
*Fertilizer with Spot Weed Control, July
*Mid-Summer Fertilizer, July - August
*Fertilizer with Broadleaf Control, August - October
*Turf Winterization, October - November
… and much more!
Partial programs and individual applications are available. Service months may vary with weather conditions. New customers receive a 10% discount off 1st Application. All customers qualify for a 5% discount for full program prepayment.
To read our full fertilization schedule for the spring, click here!