Be Patient with Spring Fertilization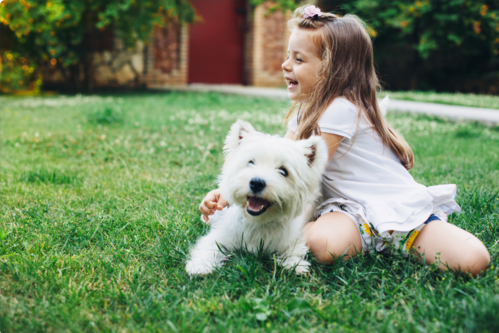 In Michigan, spring can be a volatile time! We can go from a warm sunny day to a snowy, cold day, so how do you know when to get outside and start taking care of your lawn?
After a long winter, it can be tempting to start fertilizing and prepping your lawn for spring at the first sign of snowmelt, but patience is a virtue.
Here's why you should hold off on lawn fertilization until later in April:
There's no benefit to fertilizing frozen soil! Even if you can see grass through the snow or if the snow has melted entirely, the ground is likely still frozen, especially after the weeks of subzero temperatures we've had.
Additionally, spring can be rainy season here in Michigan! Over-saturated lawns don't take fertilizer well, and it will likely just wash away during a downpour.
Wait until turf root systems have time to develop: When soil temperatures begin to warm, grass roots break dormancy and begin growth before the grass blades start to turn green. Turf root system development in early spring is critical for grass health.
For crabgrass control, we advise pre-emergent herbicides. This must go on before the crabgrass seeds germinate.
If you feel like you must do some lawn prep before it's time to fertilize, in the early spring, lightly rake the grass along your driveway and sidewalk where snow was piled during winter. Snow mold fungi can easily grow on grass blades under isolated snow piles.
Lastly, hire a professional lawn fertilization company to take care of your Brighton, Fowlerville, Hartland, Howell, or Pinckney home! Over time, lawns tend to leech nutrients, leaving them deficient. For thicker, greener grass, your lawn needs the right nutrition, and that can be hard to manage on your own.
Hiring a professional company to fertilize is the best option because not only do they know the right type of fertilizer to best feed your lawn, but they'll manage the proper timing and application that can be hard for the average homeowner to achieve.
Ever So Green Can Help You Achieve Thicker, Greener Grass
Other lawn fertilization companies in Howell may just recommend a product and leave you to do the application on your own, or do a "one and done" job that doesn't give you lasting results. We're different! We create a lawn care program customized especially for your lawn that will give you a green lawn that lasts.
Noticeable results guaranteed! If you are not satisfied with the results of any treatment, simply call us; we'll make it right. We are committed to quality service and customer satisfaction. Contact us today to get a quote and get started!