Treating Bare Spots in Your Lawn after Winter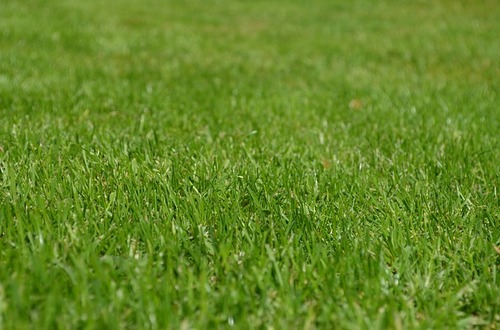 In Michigan, winters can be harsh. There are strong winds, below freezing temperatures, and (usually) inches upon inches of snow accumulation.
You're normally not thinking of lawn care during the coldest months of the year, but when spring finally comes, there are several things you should do to make sure your lawn looks its best, especially if you notice any bald spots.
While the weather may be uncomfortable for you during winter, it can be extra damaging to your grass. If you notice bare spots in your lawn when the snow melts, you can speed up growth with these tips:
Remove debris: Inspect the damage. At first glance, some spots might appear bare, but actually have dirt, leaves or other debris. Grab a rake or leaf blower and thoroughly clean and inspect your lawn. While a small amount of debris like leaves or grass clippings can add nutrients to the soil, too much can prevent new growth.
Add nutrients and grass seed: Ice and snow can damage or completely kill your grass. Not only does your lawn need a boost to look its best this spring, but you may also need to plant new grass. For a healthy, luscious lawn this spring, restore your lawn with grass seed or sod. In addition, consider a soil treatment program and fertilizing service that will add essential nutrients to give your lawn the boost it needs.
Choose a Professional Lawn Fertilizer Service: If you're struggling to repair bare patches in your lawn, it's time to call in the pros. Ever So Green specializes in lawn care services that will provide you with a beautiful, green, and healthy lawn. Click here to learn more!
You want to enjoy everything spring has to offer when it finally comes, including your lawn! Make sure you're taking the right steps to bring your grass back to life after winter. We have several lawn fertilization and weed control programs that will leave your lawn looking lush and healthy.
Noticeable results guaranteed! If you are not satisfied with the results of any treatment, simply call us; we'll make it right. We are committed to quality service and customer satisfaction.
Relax and enjoy a beautiful lawn this season while we do the work! We take great pride in delivering expert and professional service to all our customers. Call us at 517-540-1100 or request a quote to get started.