Questions to Ask Before Hiring Professional Lawn Care in Livingston County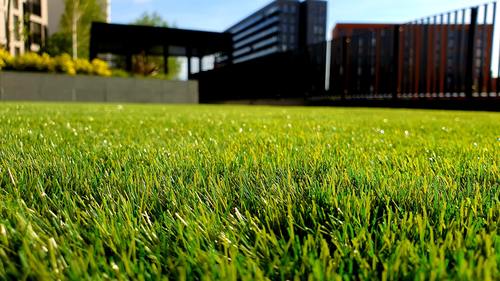 One of the simplest, easiest ways to keep your lawn looking healthy and lush is to maintain fresh cut grass with regular fertilization service.
Keeping your lawn looking as good as possible adds to curb appeal and the overall value of your home, but we know that our busy lives often prevent us from spending as much time as we should taking care of our lawns.
Hiring a professional lawn care company is one of the obvious solutions, but how can you make sure you're investing wisely and hiring a company that is going to put in the hard work?
Before you hire a professional lawn care company in Livingston County, ask these questions:
What are your prices? This is likely the first question you have when considering
Are you licensed and insured? If a company is licensed and insured properly, you can trust that you're getting the best quality service from dedicated professionals committed to doing the job properly.
Do you maintain a schedule? You want to know whether the service you're interested in has a set schedule, or if you'll have to create your own. You might also ask if the same crew will take care of your lawn each service, or if there's a rotating crew.
Do you provide other services as well? If you're looking for a specialist, it's important to know if they truly have the experts in their field, or if they're wearing many hats. While a crew that's well-seasoned in many areas of expertise can be useful, it's also important to make sure that you're hiring a company that doesn't stretch itself too thin.
What chemicals do you use? If you have pets and kids who play in your yard, you'll want to know what types of fertilizers and chemicals are being used to treat weeds and for pest control.
Specific Professional Lawn Care Questions Regarding Fertilizer
If you're specifically looking for a company to treat your lawn for weeds, you'll want to ask a few additional questions:
How many applications are included with your lawn program?
Can less than the recommended number of applications be provided?
Is there a guarantee?
Will you reapply products if I'm satisfied?
At Ever So Green, we know how frustrating it can be to make an investment with a professional lawn care company only to get less than desirable results. For that reason, if you are not satisfied with the results of any treatment, simply call us; we'll make it right. We are committed to quality service and customer satisfaction.
Don't take it from us – listen to one of our satisfied customers!
"I started using Ever So Green 3 years ago and my lawn was a hot mess. Now I have a nice thick green lawn and couldn't be any happier with the transformation! I've talked with the owner several times about tips and tricks to get my lawn looking it's best and he's always willing to help. THANK YOU!"